Davines – Organic Beauty Products in Ireland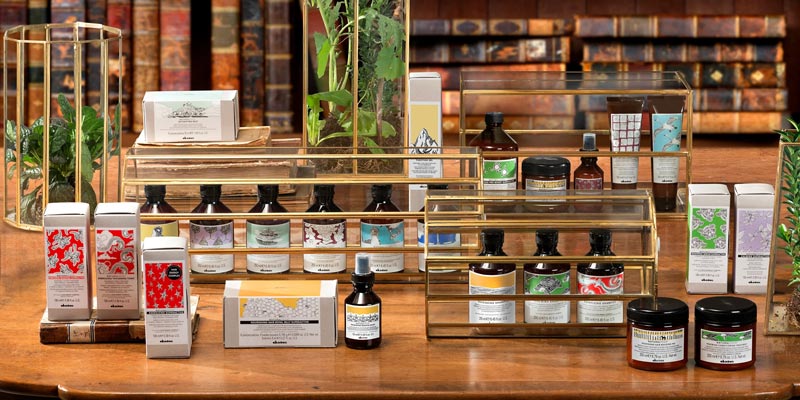 Akin to a skincare regimen, your hair too calls for proper maintenance and Davines can help. They are a significant component of your personality that has to be catered to effectively. Using nourishing and revitalising ingredients on your scalp is key to preventing hair loss and breakage. Here, the concept of natural beauty products comes in, and precisely why the award-winning brand Davines is a must-have in your cupboards.
An Insight into Davines
Davines came into existence with the aid of the Bollati Family in 1983, Parma, Italy. The goal was to produce hair care products that delivered results and were efficacious. However, this doesn't end here. Davines Essential Haircare care line adheres to the mission statement in relation to Sustainable Beauty; Davines has a long-standing commitment to sustainability and ethics. It stringently ensures that all its research and development phases abide by ethical standards.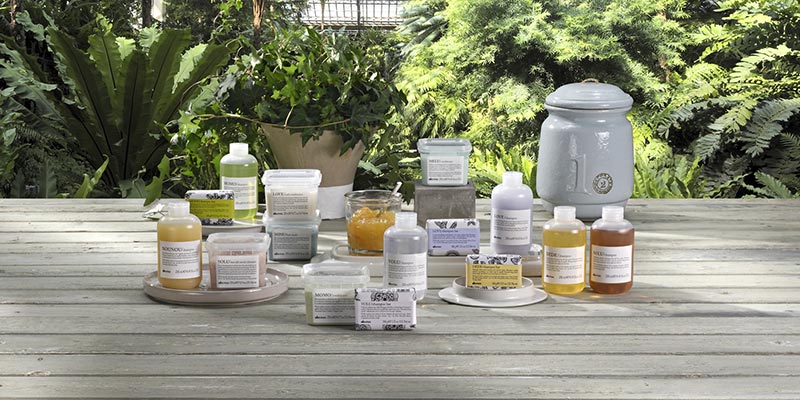 Today, if you Google organic beauty products Ireland, the name Davines is bound to appear in the search results. The reason is that Davines understands that it has a moral responsibility to work for the betterment of others. There are already factors such as global warming and climate change that are exacerbating the Earth's ecosystem. Davines wants to make sure that it operates on a value system that inspires others. It is not necessary that corporations have to engage in activities that pose negative externalities on others. This is the message the company wants to propagate and has been since its establishment.
Additionally, the employees at Davines also wholeheartedly agree with its intention to spread positivity via the consumption of natural beauty products that cause minimal damage.
How is the Davines Essential Haircare Line Different?
Davines is a brand of substance that is vividly exhibited through the products it has launched over the years. Primarily, the Davines Essential Haircare items are a treat for its customer base.
Shampoo Bars:
Davines prides itself in introducing shampoo bars to its line, which may hold similarities with soap bars in terms of appearance, but don't have the same purpose. There are four bars of shampoo to choose from, namely:
The above-mentioned Davines natural beauty products attain the advantage of being biodegradable and portable. Not only this, but all of its items undergo quality assurance tests and undertake trials under the supervision of dermatologists. Here, the Davines Naturaltech comes into play that uses high-edge technology vis-à-vis sustainable beauty standards to craft the perfect products. With an intense amount of research, it is only then that Davines will release anything into the market. Therefore, rest assured that with Davines Essential, you are in safe hands.
Saving Biodiversity with Slow Food Presidium:
Another integral component apart from innovation in products that sets Davines apart is their dedication to the environment. With many plant species already on the verge of extinction, Davines Naturaltech has revolutionised shampoos and their ingredients. All the Davines Essential Haircare items are composed of an active ingredient courtesy of Italian Slow Food Presidium.
Antonio Verri once wrote in his poem, "Things change, everything changes, but the relationship which man has with land will never change." For Davines, the objective is to preserve crops such as Carovigno Fiaschetto Tomatoes, Orbassano's red celery, Caprauna's Turnip, and many others from disappearing. Due to the cultivation of higher yield crops in the soil, Davines Essential Haircare line decided to devote a specific area to only those crops that were slowly ceasing to exist. The corporation at hand acknowledges that it has a sacrosanct relationship with its land and endeavors to take every opportunity to conserve it.
Indeed Davines has succeeded, but the battle doesn't end here. Albeit its shampoo bars contain one active ingredient each, as mentioned earlier, more still needs to be done. Davines is trying to preserve the Earth's biodiversity by employing those ingredients in its products and cultivating more of them. This truly makes Davines a remarkable brand willing to make the eco-sphere better in every way it can.
You Can Bring A Change:
The outlook that Davines Essential Haircare line has is like a breath of fresh air among not only organic beauty products Ireland, but throughout the globe. They realise that only humans have the power to save the surroundings they are currently residing in. However, an element of choice does exist. Davines Naturaltech is seeking to formulate sustainable solutions every day to minimise the carbon footprint on Earth. The real question is, "Is this enough?"
If there is unity among the people, only then can a positive impact come about. It takes time, a few missed stones, but eventually, it happens. The same is the case with Davines, which now sells to more than 90 countries worldwide. But, behind this success has been a plethora of sleepless nights, research, and effort.
In addition to the above, another contribution by Davines is in the field of education. The brand has a free training program for anyone eager to enter the beauty professionals' field but lack the means and financial resources to do so. A few examples of training institutes that Davines Essential has supported lie in regions such as South Africa, Ukraine, Romania, and Bosnia.
Lastly, for every purchase you make, 1% of it is directed towards the environment. This is how you help us continue to do more. At Davines, we value your contribution; you have led us this far with your love, support, and trust. Remember that the Earth and its people need you, and no matter how trivial it may seem, every bit has the potential to alter the world towards betterment.